Birkenstocks are the ultimate footwear for a casual day-out. They are made with flexible rubber soles and leather uppers, meaning you can wear them to work or when hanging out with your friends. But what happens on a rainy day? Can Birkenstocks get wet?
Your Birkenstocks sandal or shoe can get wet. Therefore, it's recommended that you keep your leather Birkenstocks dry and clean. If your shoes get too wet, you should let them dry in a warm place before wearing them again.
If you've ever worn Birkenstocks, you know that the best part about them is how comfortable they are. The worst part, however, is that they're not exactly waterproof. It's best to let them not get wet because when they do, the microfiber can expand and cause the shoe to stretch out. Consequently, making the sandals uncomfortable and, in some cases, unwearable.
This can happen if you step into a puddle while wearing your Birkenstocks or submerge them in the water while washing them by hand. They may also become warped if you leave them in the rain or snow for an extended period of time.
This article will walk you through why you shouldn't soak your Birkenstocks in water and measures you can take if you do. Beside, I'll talk about how to waterproof your sandals alongside a few important maintenance tips that can prolong footwear life. So, let's get to it!
Can Birkenstocks Get Wet?
Yes, Birkenstocks can get wet because of the materials they are made from. They're actually pretty porous and absorb water like a sponge. Getting your Birkenstocks wet, especially if they're leather, can even damage the sandals integrity.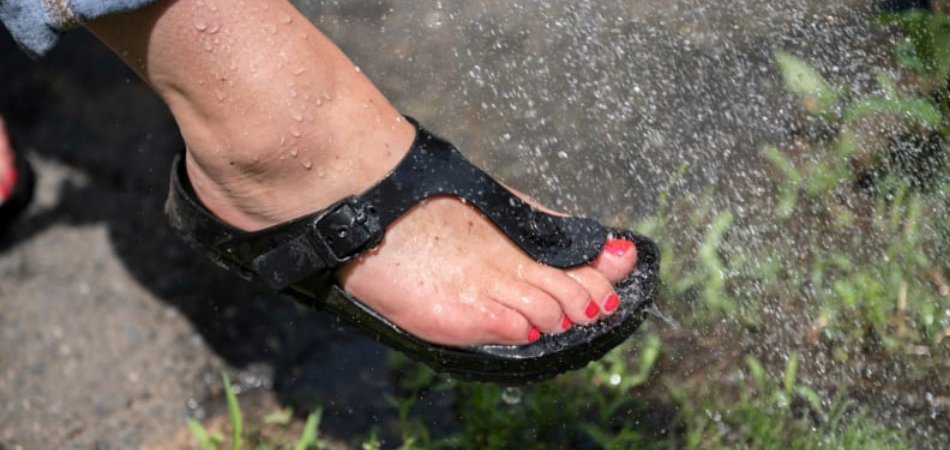 It's a common mistake to think that you can just throw your Birkenstocks in the water. If you walk through a puddle or get caught in the rain, the wetness can soak through the leather and into the footbed, leading to blisters and other foot problems.
But the truth is, doing so can cause irreparable damage to your beloved shoes. However, if you by any chance get your Birkenstocks wet, it is really important that you dry them out properly.
What To Do If Your Birkenstocks Get Wet?
If your Birkenstock sandals get wet, there are a few things you can do to prevent further damage.
Dry Overnight
If your Birkenstocks have gotten soaked in water or mud, let them air dry overnight before wearing them again. You might need to put them in front of an open window or outside if it's warm enough outside.
Use Soap to Clean It Off
Washing your Birkenstocks with soap or bleach will kill any mold or mildew that has grown on them, but this will also damage the leather material so try not to wash them too often.
Use Hairdryer
If you don't have time for air drying overnight, then try using a hairdryer. Just be careful not to overheat any parts of the shoe so that it does not get damaged.
Can You Wear Birkenstocks In The Rain?
You can wear Birkenstocks in the rain, but it is not recommended as rain can damage the shoe.
It's not recommended, but you can wear Birkenstocks in the rain as you just need to be careful not to damage your investment. It still does not mean you can not wear your Birkenstocks to places like pool areas, beaches, and the likes. Just make sure they don't get wet.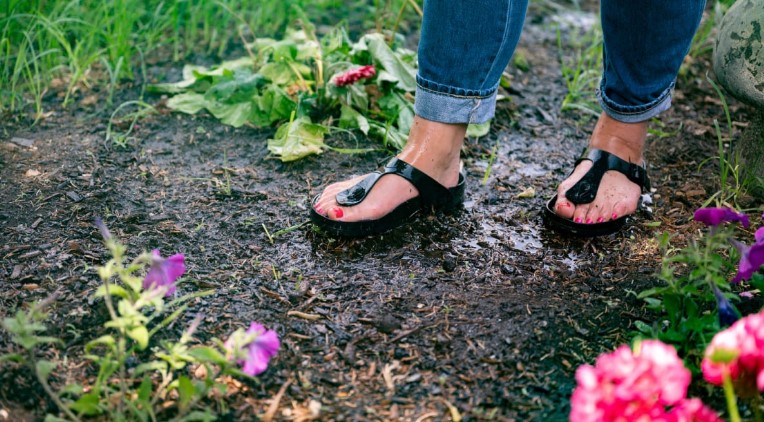 Birkenstocks can withstand water to some extent but never get it soaked! If the Birkenstocks get soaked and you do not find a way to dry them, they can develop an odor that is unpleasant. In addition, the footbed of the Birkenstocks can get sticky and slippery, which will make them uncomfortable to wear.
If you consider wearing your Birkenstocks in the rain, then you must be prepared to clean and dry them thereafter. Also, you need to know that the lifespan of the Birkenstocks is questionable as the rain is likely to damage the leather.
In addition, Birkenstocks leather can get pretty ugly during the rainy season. The combination of water and dirt can cause your shoes to smell and even start to rot if you don't take care of them.
Can You Wear Birkenstocks On The Beach?
We have seen people wearing their Birkenstocks on the beach, but it's not always the best idea.
You CAN definitely wear Birkenstocks on the beach, but you might want to consider some other options like the beach running shoes. The reason for this is that sand can be really abrasive and cause your Birkenstocks to get ruined. You're also not going to be able to walk very far in them anyway because they will get so heavy.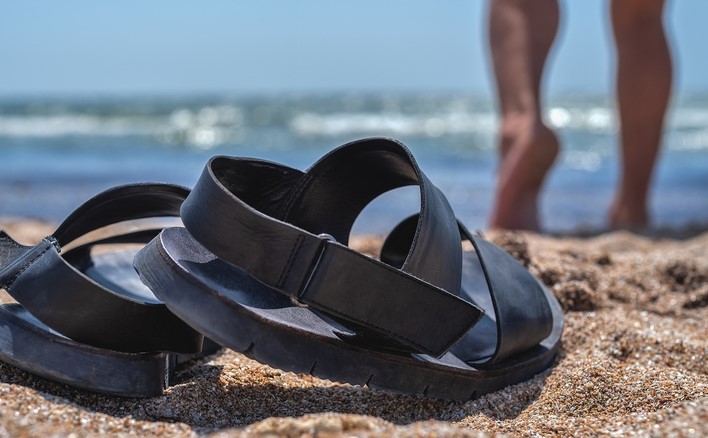 However, in some instances, the Birkenstocks are the perfect sandal for the beach. They are comfortable to wear all day long. In addition to being comfortable, they are also stylish, and you can choose from a variety of colors and styles, so you'll find something that works with whatever look you're going for.
The only thing you need to keep in mind is that they are not waterproof, so if there is any chance of rain or water on the sand, you might want to bring a different pair of shoes.
Here are some tips to keep your shoes safe while still enjoying a day in the sun:
1. Check the weather before going out. If it's raining or if there's a chance of rain, leave your Birkenstocks at home to avoid them being ruined.
2. Always put the shoe off whenever you get to the beach. The beach sand is never a friend of the materials your Birkenstocks are made from.
3. You should get a soft brush to get rid of sand from the sandal
4 Ways To Waterproof Your Birkenstocks Sandals
Waterproofing Birkenstocks is a great way to keep them looking new for longer, as well as protecting them from the elements. The process is quick and easy, and you don't need any special equipment.
Before you begin, make sure your Birkenstocks are clean. Use a soft cloth or sponge to wipe off any dirt or grime, then let them dry thoroughly before continuing with the waterproofing process.
Below are ways you can waterproof your Birkenstocks.
1. Apply Waterproof Agent
Apply a thin layer of bee wax to the leather surface. Wait for it to dry, then buff the surface with a soft cloth to remove any excess wax. For waterproof protection, apply a waterproofing agent such as Nikwax Waterproofing Wax for Leather after applying the bee wax.
The good part of the wax is that it has no harmful solvents. That means your shoes will always remain in good condition. You just need to apply it to the sandal and wipe it evenly using a clean cloth.
2. Waterproofing Spray
The most effective way to waterproof your Birkenstock sandals is to use a spray-on waterproofing agent.
Most products on the market work well and can be applied easily. You will want to apply several light coats, making sure that the polish is evenly applied to your sandals.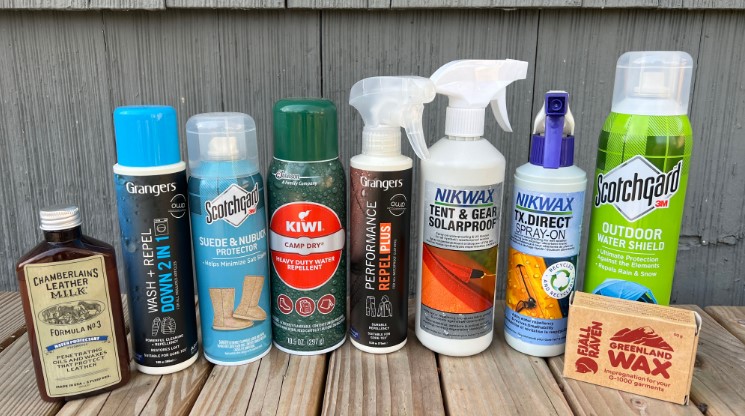 You need to clean the sandal and ensure it does not have any stain or dirt. You can use a clean cloth or soft brush to do this. Once you are through, you can spray and ensure you start with light coats so that you do not overspray the sandals.
3. Apply Mink Oil
If you want to waterproof your Birkenstocks, you can also apply mink oil. To do this, use a rag and rub the mink oil onto both the inside and outside parts of your sandals.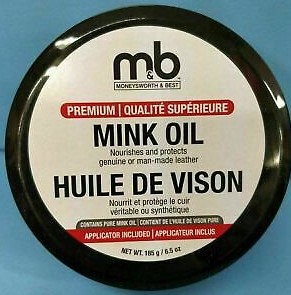 However, before you do that, you need to know the right way to apply mink oil to your sandal. If you apply too much, you can end up damaging the sandal. You can read my previous article on the effect of mink oil on sandals and shoes.
4. Apply Cork Sealant
Cork sealant is a simple, easy and effective way to waterproof your Birkenstock shoes and boots. The solution is composed of a flexible cork film that adheres to the upper using an acrylic adhesive.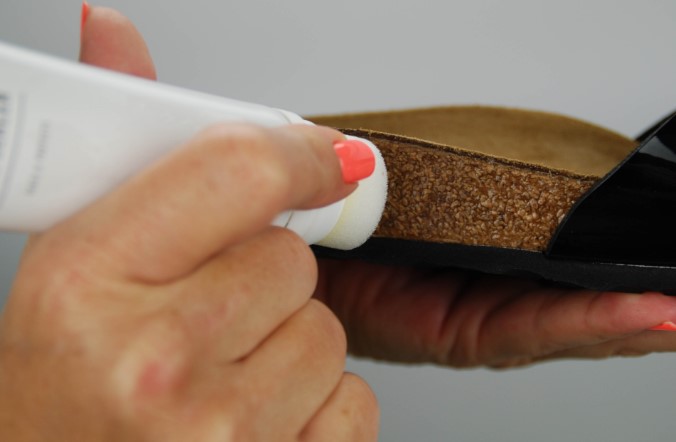 The Cork Sealant dries quickly, seals all seams around the sandal, and allows moisture to escape while preventing outside moisture from entering.
Note: Before you apply any of the waterproof material to your sandal, you need to ensure that it does not have any stain. You should wash the sandal and let them dry; then, you can go ahead with the waterproofing.
Are Birkenstocks Ideal For Your Feet?
If you're looking for a comfortable, stylish shoe that can be worn anywhere and everywhere, then you'll want to check out Birkenstock footwear.
What's so great about Birkenstocks?
Birkenstocks are made from high-quality materials that will last you for years. They come in a wide variety of styles and colors, so you can find the right pair for your style and personality.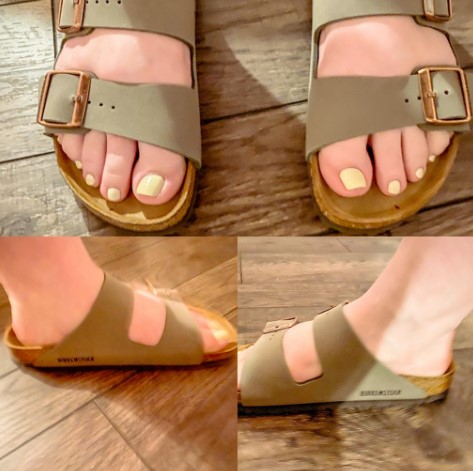 The soles of these shoes are made out of cork which makes them very comfortable to wear all day long. These shoes have been around for over 200 years and have become increasingly popular over time thanks to their comfort level as well as their durability.
You Can Wear Birkenstocks to-
The beach, the pool, and the lake
The park
Festivals and music festivals
Parks and hiking trails
In the rain and snow
To work if you work in an office environment where sandals are allowed
Also, it helps to provide good support and cushioning for those who have foot problems such as plantar fasciitis or high arches. It offers lots of benefits which make the sandal one of the best in the market.
The Benefits of Wearing Birkenstocks
I've already mentioned how comfortable Birkenstock sandals are. But there's more to it.
The footbeds provide stability and support for your feet. They also have arch support, which helps reduce back pain caused by standing for long periods of time. It makes it a great sandal for those with flat feet.
The footbed cushions each step you take and make walking easy on your feet without any discomfort or soreness.
The soles are made from a hard plastic or cork material that won't break easily when stepped on by heavy objects.
Maintenance Tips For Your Birkenstock Sandals
Maintaining your Birkenstock is essential to keeping it in good condition. If you don't do so, it will wear out faster, and you'll end up paying more money to replace it.
So, if you want to get the most out of your Birkenstocks, here are some tips to keep them looking their best.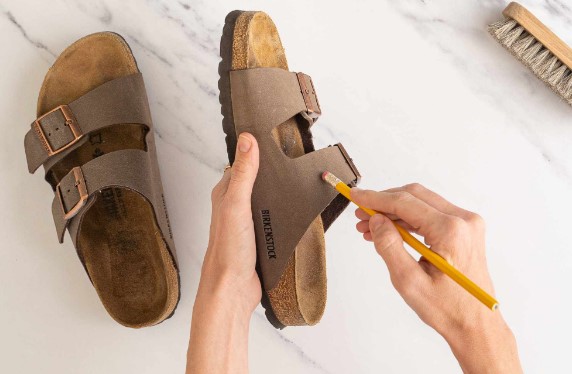 Keep Your Sandals Away From Water
To keep your sandals looking as good as new, we recommend that you dry them out completely after every wear, whether you've been for a paddle or just for a stroll on the beach. Never leave them soaked, and don't put them near heat sources such as fireplaces.
Always Clean The Sandals
It is recommended to clean your sandals after every use, especially after use in water or where there may have been mud. When cleaning the upper side of the footbed and toe strap, do not rub it too roughly with a cloth.
Just be gentle with the sandal and use a wet towel to clean off dirt and debris. Leave it to dry before you store it.
Polish The Leather
Maintaining your Birkenstock sandals is essential for their long-lasting use. Cleaning and polishing leather can help prevent the formation of ugly stains while also extending the lifespan of your sandals. You should get quality polish for the material of your Birkenstock and ensure you apply it in the right way.
Condition With Oil
Birkenstock recommends treating your leather boots with oil. This will help keep the leather flexible and may even extend the life of your leather.
The only recommendation is that any product used on your leather boots has to be specifically intended for leather, not just shoe polish.
Apply Waterproofing Spray
To keep your Birkenstock in the best condition possible and to maintain its water-resistant properties, you should apply waterproofing spray to the upper leather strap and sole every couple of weeks of wear.
This ensures that your sandals stay nice and clean, as well as look as good as they did when you first bought them.
Air Them Out Regularly
To keep your Birkenstock sandals in good condition and to extend their life, you need to air them out regularly.
The best way to do this is simply by taking off the straps, leaving them on a shoe rack, and letting them air out for a day or two. This helps to get rid of any musty smells and bacteria that might linger in the straps or leather after wear.
Conclusion
If you plan on getting Birkenstocks, then there are many questions you need answers to. One of the questions is can Birkenstocks get wet? Most people end up damaging their sandals because they do not know what they should not do.
This post gives information on where, how, and the right way to wear your Birkenstocks. While you can wear it in the rain, it is not advisable as you can end up damaging the sandal.