Can you wear running shoes casually? It's the most frequently asked question that we've received lately. Well, the answer is BIG YES. Running shoes are designed for versatility and are worn more than other casual-specific shoes.
Motion control, stability, and cushion make the running shoes super comfortable that can be worn on a daily basis. Wearing running shoes is not only good for running and casual usability, but they're also a sign of good fashion taste too.
You can easily wear a pair of running shoes with your jeans, pants, or even shorts. However, you should never wear running shoes with a formal dress or suit.
Learn more about how you can use running shoes for fitness walking, sports, or even wear them casually throughout this article.
Can You Wear Running Shoes Casually?
It doesn't matter why running shoes are designed; users' comfort is what matters. If you find it comfortable to wear a pair of running shoes casually or for daily activity, you should wear them.
Running shoes are soft, lightweight, and flexible, which makes them perfect and suitable for casual use. Lightweight and flexible shoes can effectively prevent issues like soreness and blisters.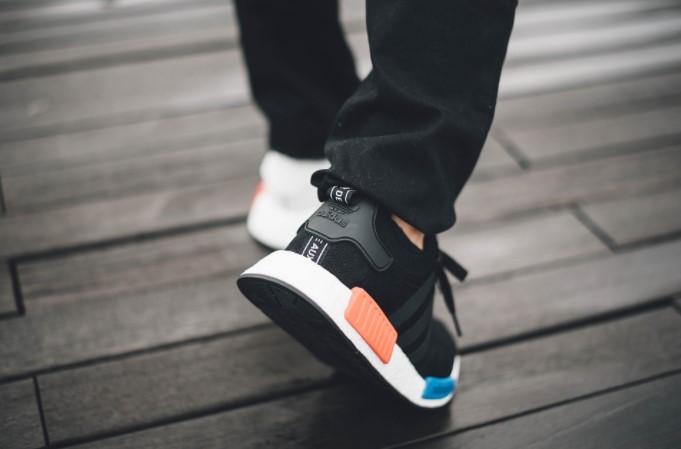 Moreover, using running shoes for sciatica sufferers can also be an ideal solution too. Use a pair of running shoes with ample cushioning, low heel drop, roomy toe box, firm heel cup, and supportive uppers for sciatica condition.
Well, whether you're suffering from sciatica or want to wear running shoes casually, it is essential to wear them appropriately. Learn how to wear a pair of running shoes appropriately from the section below:
1. Choose the Right Clothing Fabric:
Since running shoes are designed with an athletic design, they are excellent and suitable for causal usability. The athletic design makes them suitable to use with slightly cropped or plain fitted jeans and t-shirts. However, wearing a pair of running shoes with formal outfits can give you a wired look.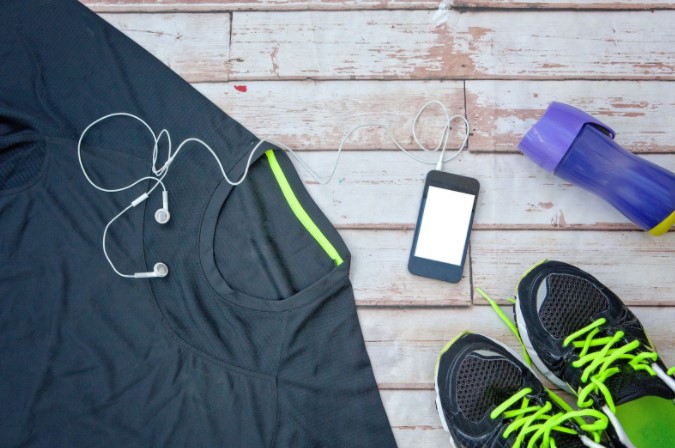 2. Outfit Size:
If you're wearing a pair of running shoes, you should avoid wearing oversized tops and lengthy and baggy pants or bottoms. You have to wear bottoms that are slightly above your ankles and don't cover your shoes.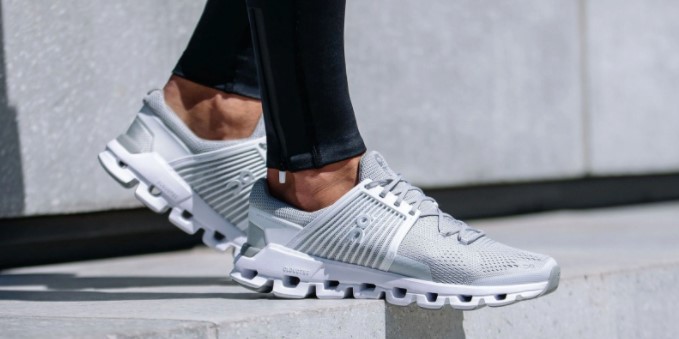 3. Have on the Right Colors
Color is another essential aspect you must consider while wearing running shoes casually. Try to use casual shoes with gray, black, and white which can easily blend in almost all types of casual outfits.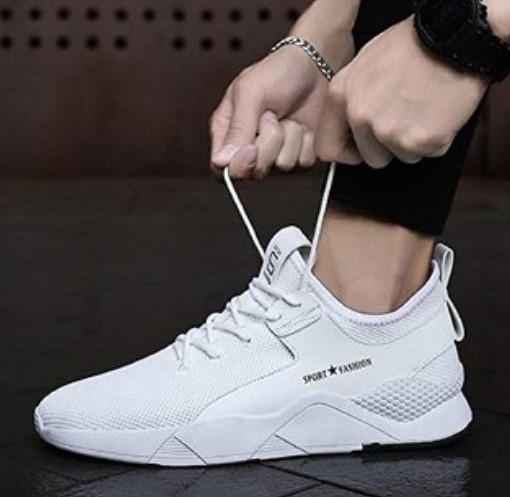 When it's about outfits, try to wear tops with white, gray, black, olive, or green. And for the bottom wear charcoal or blue jeans, blue denim shorts, or gray sweatpants. These are the colors that will perfectly blend your running shoes.
4. Use Socks
You may don't like to wear socks, but when it's about running shoes, then you should wear them. Try to use ankle or no-show socks with a pair of running shoes. Wear thicker socks and wash them frequently to prevent smell issues.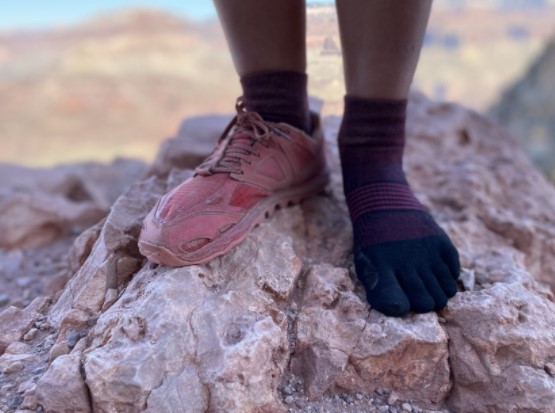 Are Running Shoes Also Good for Fitness Walking?
If you're winding, can you use a pair of running shoes for fitness walking or not, the answer is YES. Running and fitness walking are quite similar activities, and both require the same qualities that will let the user stay active.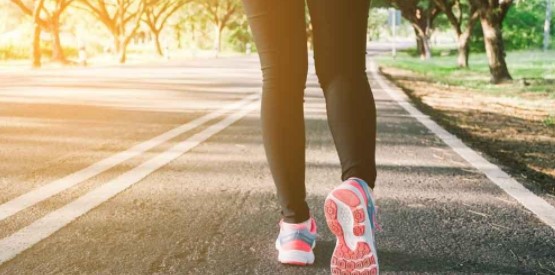 Want to know what makes running shoes good for fitness walking? Simply follow the section below:
Cushion Midsoles
Since running shoes have cushioned midsoles that absorb impact, they can be the best footwear for fitness walking. Midsoles provide cushioning and shock absorption, which ensures more comfort and less injury.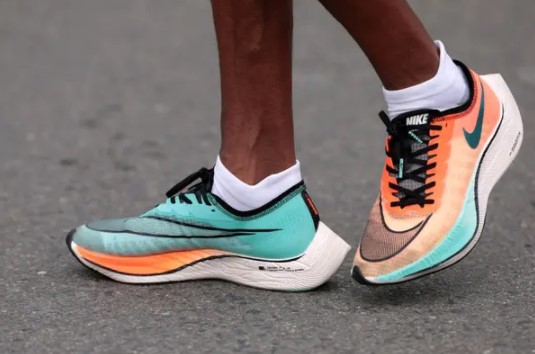 Lightweight Mesh
Most of the running shoes are made with lightweight mesh or knit, which keeps the runner's feet comfortable during running. Since running and fitness walking are pretty similar, running shoes could be the best solution for fitness walking.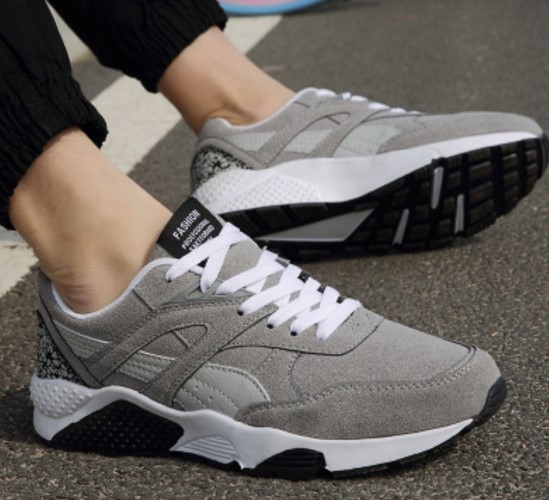 Lacing Systems
Although most modern shoes come without a lacing system, running shoes are different. For fitness running, you must use a pair of running shoes to create a secure fit and continue your fitness walking comfortably.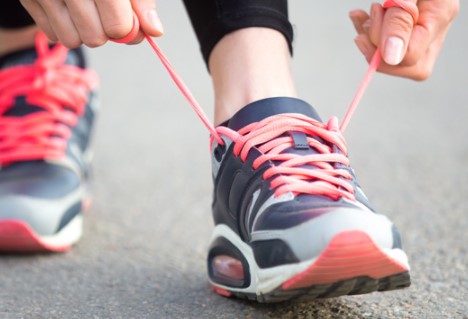 Durability
Durability is another aspect you'll rarely find in other shoes instead of running shoes. Running shoes are made with strong and durable materials that ensure more lifespan with versatile usability.
Can You Wear Running Shoes As A Sports Shoes?
If you want a short answer of whether you can wear running shoes as sports shoes, the answer is NO. You may wear running shoes casually, for walking or fitness walking, but you cannot use them as a sports shoes. Here we'll explain why: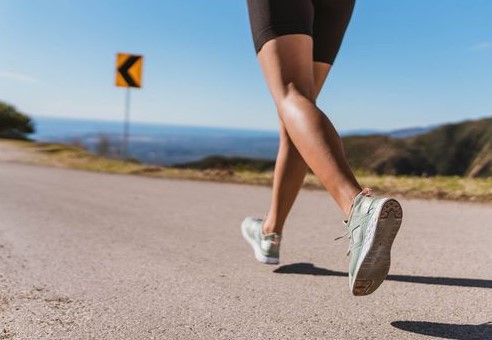 Mesh Upper
The lightweight mesh upper of running shoes is good for comfortable running but not suitable for sports activity. The upper side will easily be destroyed because of the abrasion of sports-related activities (like playing football.)
Midsole
To keep the running momentum going running shoes are designed with a thick cushioned midsole. The midsole is good for high-impact forces but not suitable for sports that require a quick change in direction.
Segmented Outsole
A flexible segmented outsole is another reason to not use a pair of running shoes for sports. The segmented outsole may stop or pull you off when you're running or playing sports in circular or different motions instead of maintaining a straight line.
The Heel
If you're using a pair of running shoes with aligned heels good for running, but suitable for sports' related activities. For multidirectional activities, you should never go for running shoes.
What Are The Negative Side Of Wearing Running Shoes Casually?
Although it seems a good idea to wear running shoes casually, they can also negatively impact. Want to know the downsides of using running shoes for daily purposes or casual use? Follow the below section: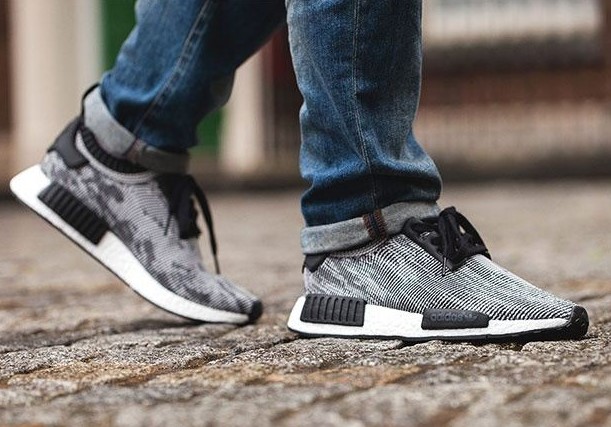 Lifespan: Running shoes require a 24 to 48-hour break for midsoles to expand back to usual condition. And the casual use of running shoes will cause structural damage too, which will shorten their lifespan.
Make the midsole vulnerable: Running shoes are specially used for the midsole, giving good support while running. However, when you'll use the shoes more casually, you'll put more pressure on the midsole, and the shoes will stop giving proper midsole support.
They're Expensive: As you know, running shoes are more expensive than casual shoes, and using them casually will reduce their lifespan. Therefore, you may have to spend money on running shoes frequently.
Stink Issues: Another issue you'll face using running shoes casually is stink issues. Since running shoes absorb more other types of shoes, they will create stink issues because of causal usability.
Conclusion
As you can see, there is no reason that you cannot wear a pair of running shoes casually. Running shoes with motion control, stability, and midsole cushion will give you a comfortable experience for walking, fitness walking, and many more.
So if you wish to wear your favorite running shoes more casually, try to consider the dress code we mentioned above for a cool look. Also, use running shoes for fitness walking but never wear these shoes as sports footwear. Since you know whether can you wear running shoes casually or not, you can start using these shoes as your preference.